We offer cost-effective, reliable haulage solutions UK-wide
Glenquicken Haulage of Creetown, Newton Stewart, offers specialised transport services using articulated and rigid lorries equipped with hydraulic cranes. Used primarily as part of Glenquicken's core farm-scale wind turbine maintenance business, these vehicles are capable of lifting and transporting heavy machinery, plant and equipment. We also offer general haulage using articulated units and flatbed lorries. Click here for details of our vehicles which are hired out at a competitive price on a time and fuel usage basis. Contact us today for more information.
Leave the heavy lifting to us!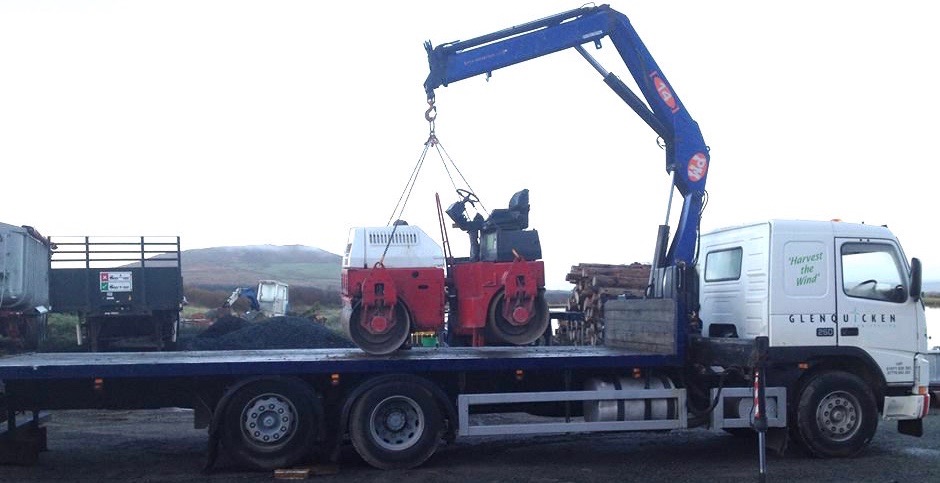 Glenquicken Haulage is a trading name of Glenquicken Eng. Ltd, Glenquicken, Creetown, Newton Stewart, DG8 7ET. Telephone 01671 820363
The General Data Protection Regulation
The General Data Protection Regulation (GDPR) will apply in the UK from 25th May, 2018. It will replace the 1998 Data Protection Act and introduce new rules on privacy notices, as well as processing and safeguarding personal data.