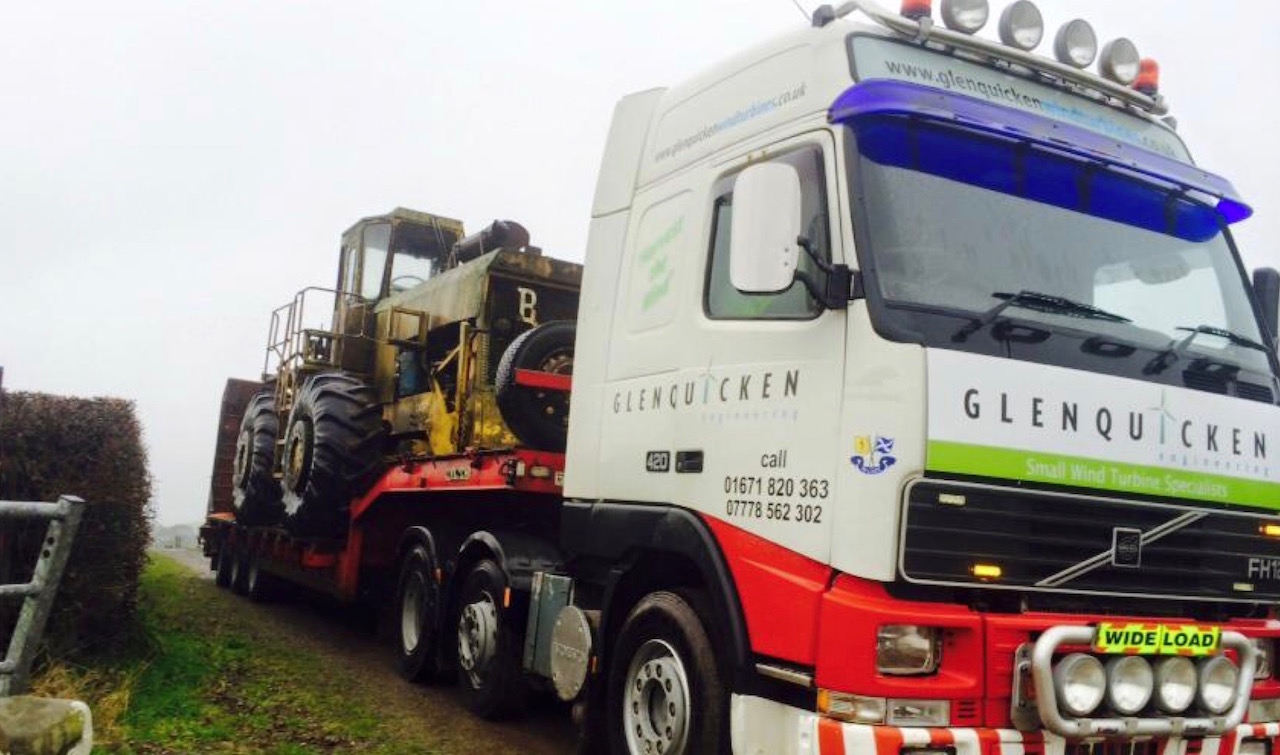 We offer a range of services, not just wind turbine repairs

Glenquicken Eng. Ltd is well-known for maintaining farm-sized wind turbines. This remains our core business and we have a strong belief in, and commitment to, renewable energy and seek in our own business to be as energy-efficient as possible. All our lorries are fitted with low emission equipment and road-friendly suspension systems, for example.

Our articulated and rigid lorries are equipped with hydraulic cranes for use mainly in wind turbine installations. But these vehicles are also perfect for use when heavy lifting is required, for example, large machinery, plant and other heavy equipment.

In addition, Glenquicken Eng. Ltd also hire out the following farm equipment with or without drivers including a Fendt 260 HP, dump and bale trailers and diggers.

Other services also offered by Glenquicken Eng. Ltd include a revolutionary farm road renewal service which has been tried and tested in the outback of Australia. Anyone with a farm access road or track that is not concreted or tarmaced will know the cost both in terms of bought-in aggregate, time and machinery that it takes to maintain such roads on an annual basis. We offer a cost-effective and durable solution which essentially recycles materials already on site to transform a tired, worn and potholed road into a new road capable of carrying today's heavy farm and commercial machinery and vehicles. Visit Glenquicken Road Recycling Website.